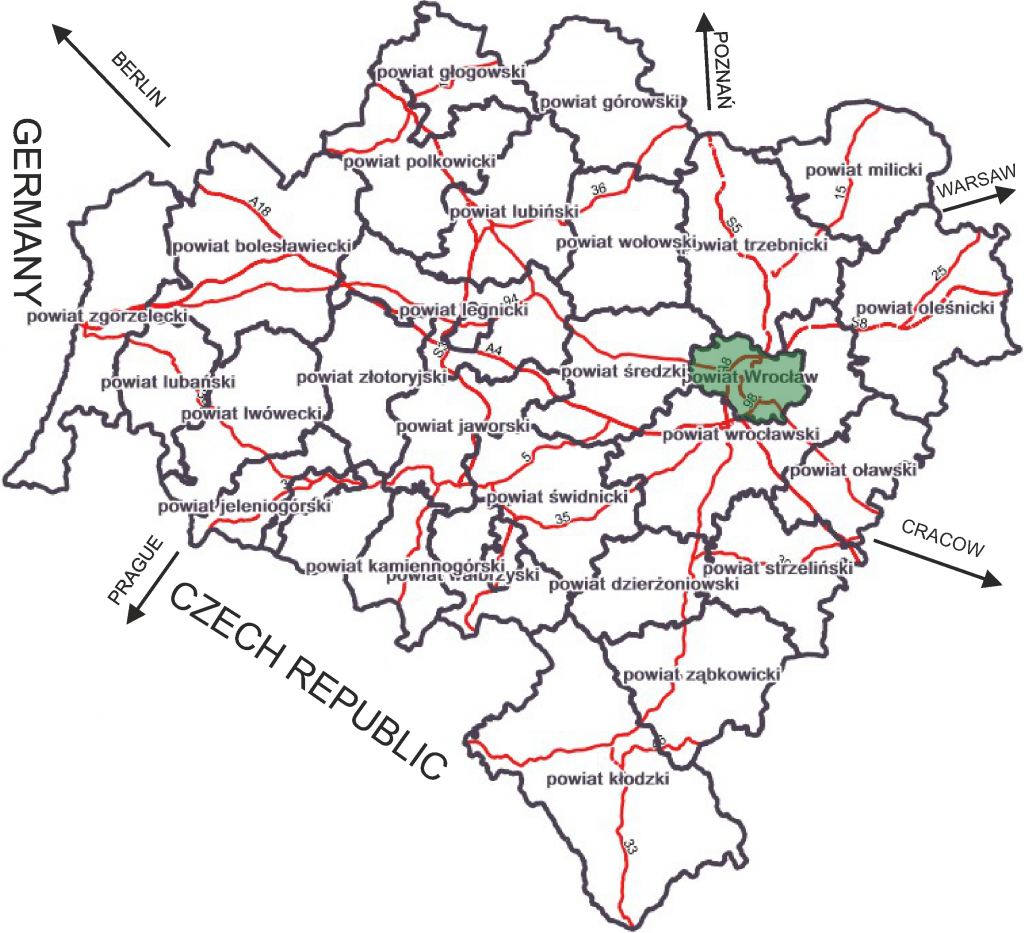 By car:
From Poznań:  Via S5 expressway, c.a. 180 km
From Cracow: Via A4 highway, c.a. 270 km
From Prague: Via road D10 to Route 13 then A4 highway, c.a. 300 km
From Berlin: Via the A13 highway, then national road 18 and the A4 highway, c.a. 350 km
From Warsaw: Via S8 expressway, c.a. 365 km
By train:
By plane:
Wrocław has its own passenger airport, connected to many airports in Europe and beyond. Access from the airport to the city centre is by bus lines and alternatively by taxi.
Travellers to Wrocław also choose the airports in Warsaw, Berlin and Prague for international and intercontinental flights. If you choose the option of air travel, we recommend Warsaw airport, from where you can take a direct train to Wrocław.
Accomodation:
Due to the considerable interest from tourists, Wrocław offers a large accommodation base. Two facilities are particularly recommended for conference participants: